Big dipper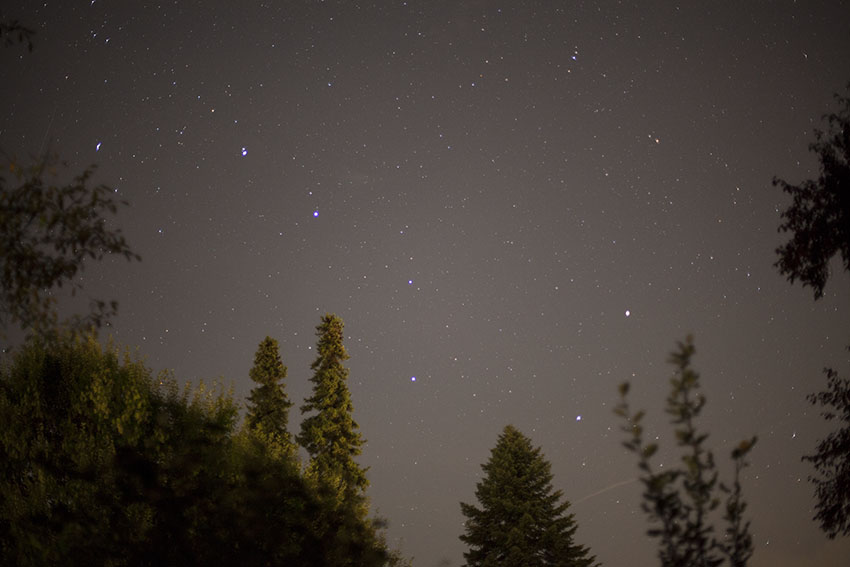 I was out in pretty and calm Diessen for a weekend, and this night it was supposed to be cloudy. But when I later walked out there were some openings in the clouds, so I took the opportunity for some photography. I didn't have any camera with me but luckily my wifes mom owns a very good camera, a Canon 5D Mk II, which is a full-frame camera. This was actually the first time I had ever done astrophotography with a full-frame, and I must say the extra sensor size compared to APS-C (which I'm mostly using) is amazing. I set the lens to fully open, which was I mistake as I later discovered that the quality of the picture is not optimal at a full opening. Next time I will stop it down to something like f/4.0. But if you ignore the imperfections for a moment, it's still a very picture with the foreground trees. It was a very nice evening and I enjoyed being out of the city, as it's much darker in Diessen compared to Munich.

Date: 2021-09-10 / 19:34:00 UTC
Location: Dießen am Ammersee, Germany
Temperature: 15 °C
Telescope: Canon EF 50mm f/1.4 USM
Camera: Canon EOS 5D Mark II
ISO: 1600
Mount: PIXI EVO Mini Tripod
Exposure time: 9 sec
Other info: Lens set at f/1.4.
Processing: No processing.