Heart and soul nebula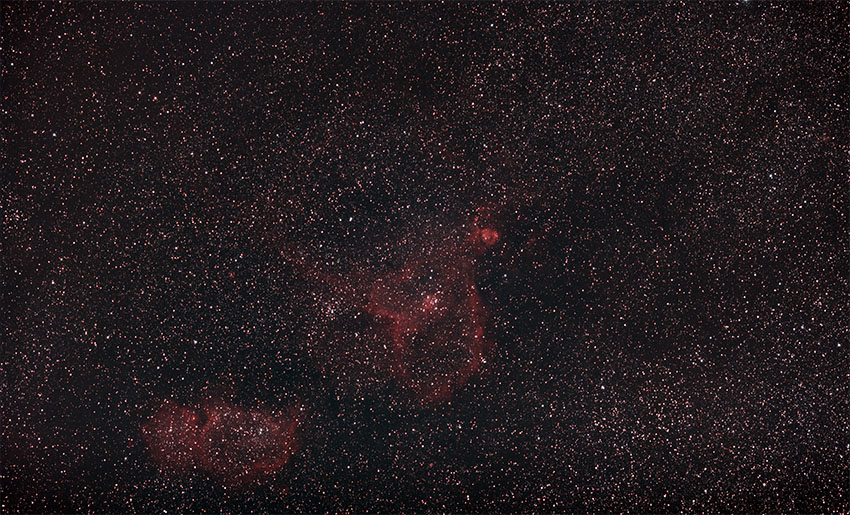 Click here for more information about this night.

Date: 2015-10-16 / 23:04:00 UTC
Location: Ekerö, Sweden
Temperature: 3 °C
Telescope: Samyang 135mm f/2.0 ED UMC
Camera: Canon 600D modified
ISO: 400
Mount: Manfrotto 055 tripod, Astrotrac TT320X-AG Mount & TW3100 wedge
Exposure time: 110 X 60 sec
Filter: Astronomik CLS
Other info: Lens set at f/2.0
Processing: Stacked and darks-subtracted in DeepSkyStacker. Processed in Photoshop CS6.