Sadr area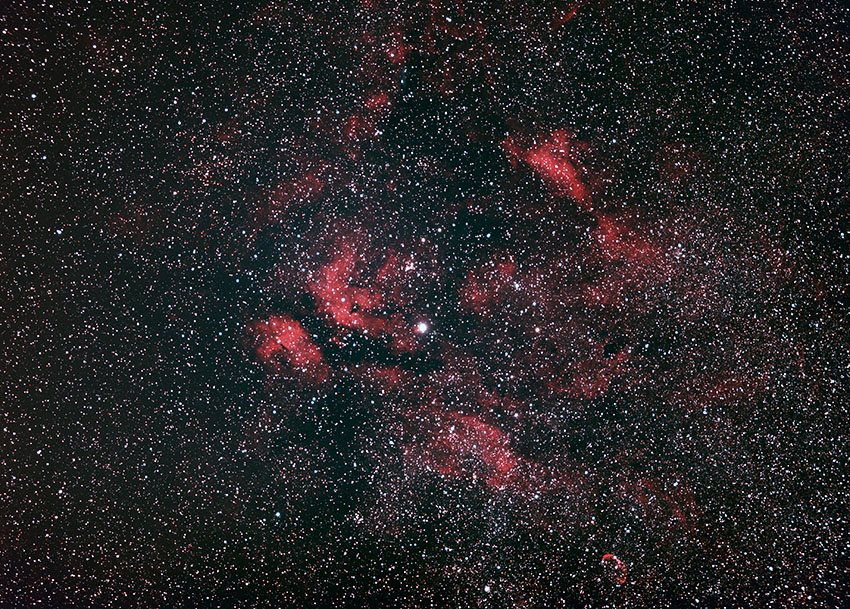 After many times with bad luck of waiting for good weather finally the weather forecast looked really good. We went out to Ekerö and started doing astrophotography around 19:00 local time. Everything was just perfect this time! The sky was very stable, there was almost no wind, all the equipment worked flawlessly and we had loads of energy despite going out there directly after work. The only problem we had was the extremely high humidity level, which we however managed to battle. See this image that shows the high humidity level that our astronomy computer had to encounter! This resulted us in being up with the telescope until 04:30 local time, probably one of the longest astronomy sessions we've ever been running. We had the 12inch LX200, the 10inch LX50, one astrotrac with a 135mm lens and the GoPro Hero4 out photographing at the same time... You kind of could here the clicking of the cameras constantly :) All in all it was a PERFECT night. This particular image shows the area around the star Sadr located in Cygnus.

Date: 2015-10-16 / 17:27:00 UTC
Location: Ekerö, Sweden
Temperature: 3 °C
Telescope: Samyang 135mm f/2.0 ED UMC
Camera: Canon 600D modified
ISO: 400
Mount: Manfrotto 055 tripod, Astrotrac TT320X-AG Mount & TW3100 wedge
Exposure time: 133 X 60 sec
Filter: Astronomik CLS
Other info: Lens set at f/2.0
Processing: Stacked and darks-subtracted in DeepSkyStacker. Processed in Photoshop CS6.