Pelican Nebula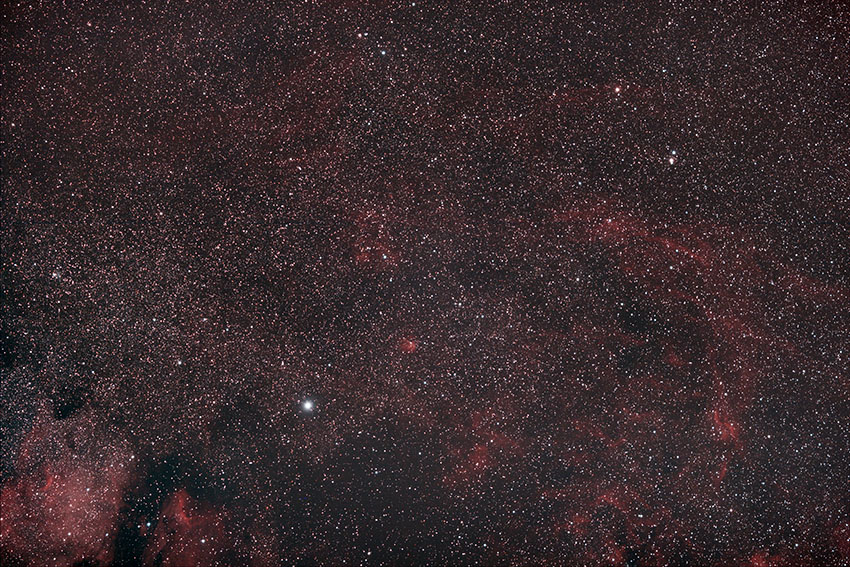 In this area the pelican nebula is visible in the lower left of the image. The brightest star in the picture is Deneb. Click here for more information about this night.

Date: 2015-10-16 / 20:03:00 UTC
Location: Ekerö, Sweden
Temperature: 3 °C
Telescope: Samyang 135mm f/2.0 ED UMC
Camera: Canon 600D modified
ISO: 400
Mount: Manfrotto 055 tripod, Astrotrac TT320X-AG Mount & TW3100 wedge
Exposure time: 38 X 60 sec
Filter: Astronomik CLS
Other info: Lens set at f/2.0
Processing: Stacked and darks-subtracted in DeepSkyStacker. Processed in Photoshop CS6.