Uranus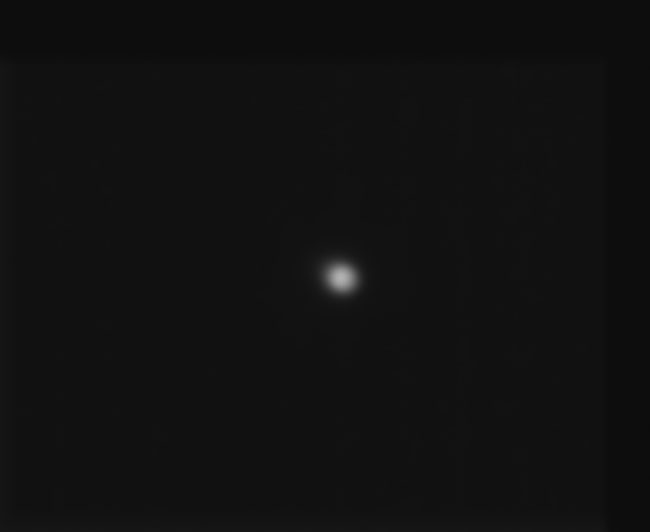 See more information here for the night this picture was taken. This was the first time I (Jakob) saw Uranus! Leif had already seen it before (even though I guess it was some time). We also wanted to take a look at Neptune but it was already too low in the horizon. Looking at this planet was really something special. The color of the planet was greenish, and this unfortunately is not visible here because of the b/w camera. 8FPS with shutter 81.04ms. 626 stacks out of 1043.

Date: 2013-10-04
Location: Ekerö, Sweden
Temperature: 8 °C
Telescope: Meade LX200GPS 12" SCT
Camera: QHY5L-II-M
Processing: Captured in Firecapture, processed in Registax6, resampled 2X.