M101 - Pinwheel Galaxy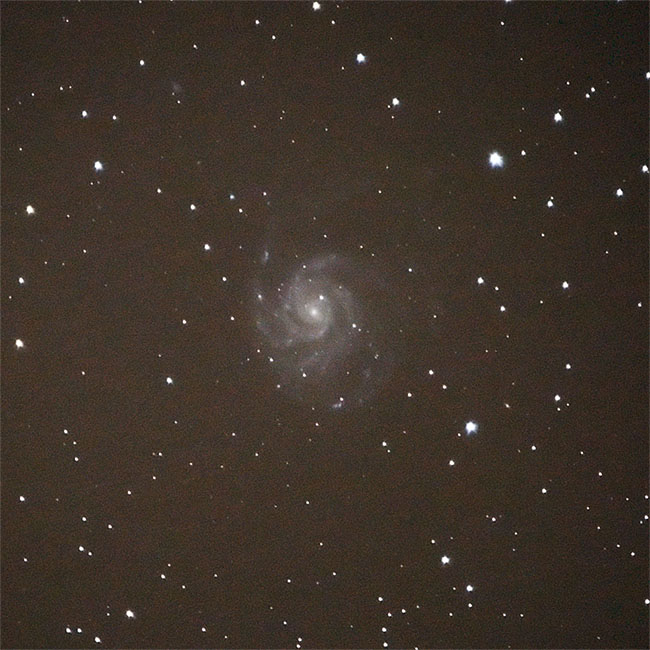 We didn't collect enough data to get a good picture of M101 but at least we (actually just Leif) found it! It's so small and dim! Next time we will capture this object with the LX200 and take a longer exposure (hopefully over two hours). For this picture Leif borrowed his fathers APO-lens which turned out to work really well! Click here for more information about this night.

Date: 2013-09-07
Location: Ekerö, Sweden
Temperature: 15 °C
Telescope: Sigma 120-400mm APO HSM lens
Camera: Nikon D5100
ISO: 800
Mount: Astrotrac mount and TW3100 wedge
Exposure time: 51 X 25 sec
Other info: Lens focal length set to 400mm@F7.
Processing: Stacked and darks-subtracted in DeepSkyStacker. Processed in Photoshop CS6.