Jupiter/Venus #1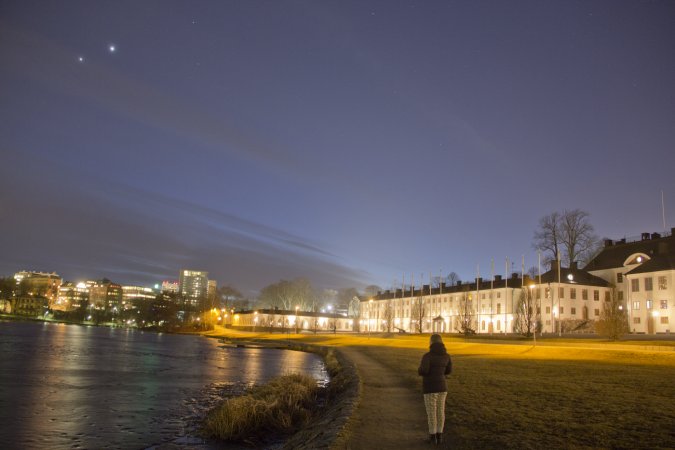 The planet Jupiter & Venus at their closest approach to each other (from our perspective in the sky) in many years. Taken from Karlbergs slott in Vasastaden, Stockholm.

Date: 2012-03-13
Location: Stockholm, Sweden
Temperature: 7 °C
Telescope: Canon EF-S 18-135mm lens
Camera: Canon 600D
Exposure time: 7 sec
Other info: Lens set at 18mm.