Pleiades in the night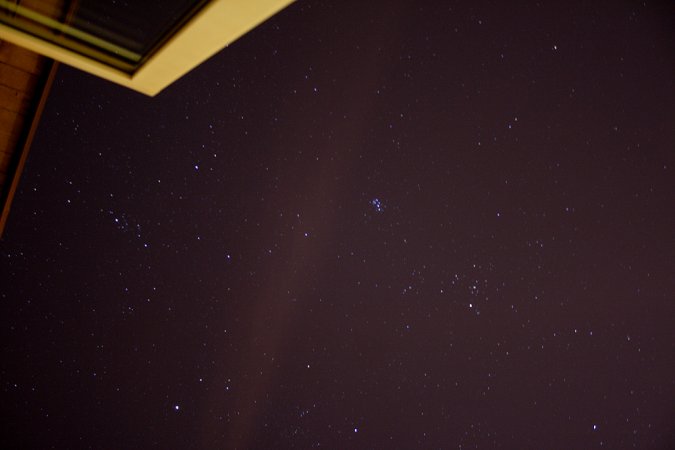 A great clear night to capture the pleiades. See this picture for more comments about this night!

Date: 2008-11-23
Location: Linköping, Sweden
Temperature: -5 °C
Telescope: Canon EF-S 18-55mm lens
Camera: Canon 350D
ISO: 400
Mount: Manfrotto 055 tripod
Exposure time: 1 X 43 sec
Other info: Lens set at 55mm.