M57 - The ring nebula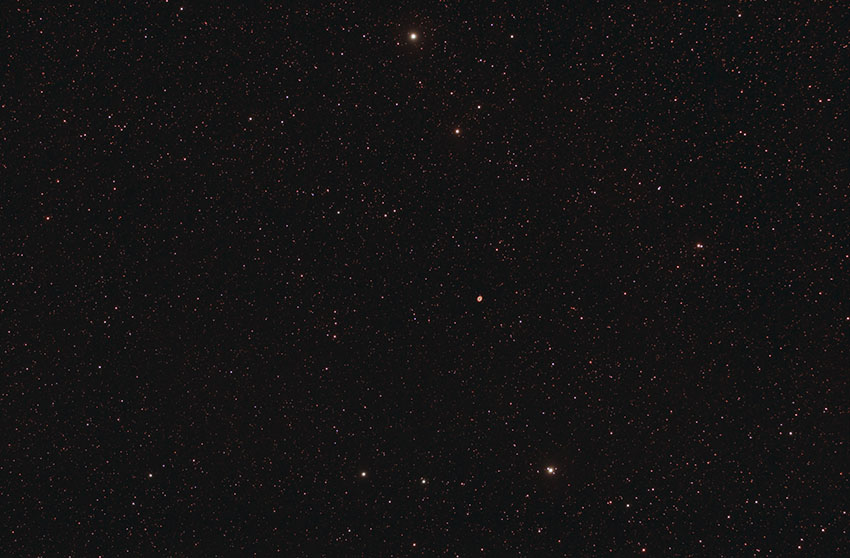 It's been many years since I photographed M57, and the last time I did it was with a big SCT. I planned this night and knew that M57 was going to be very tiny with this telescope and camera, but thought it would be fun anyway. It was actually quite hard to find the ring nebula because of it's tiny size. Looking at the live-view of the Canon 600Da I actually first missed it and mis-interpreted it as a star! This night I did an extremely careful polar alignment using a home-made version of drift-alignment (no view to polaris from the balcony), and I think it turned out really good. Doing one minute exposures showed almost no star-trailing at all, so I 'm very happy with the capability of this mount.

Date: 2021-10-10 / 18:39:00 UTC
Location: Munich, Germany
Temperature: 5 °C
Telescope: William-Optics ZenithStar 71ED
Camera: Canon 600Da (Astronomiser Rear Filter Removal)
ISO: 800
Mount: Manfrotto MT055CXPRO3, AstroTrac TT320X-AG, TW3100 wedge
Exposure time: 95 X 60 sec
Reducer/flattener: William-Optics 0.8X reducer/flattener (P-FLAT-F6)
Filter: Astronomik CLS
Other info: Total of 95 lights (1hr, 35min), 12 darks @ 60s, 30 bias, 15 flats.
Processing: Stacked in DeepSkyStacker 4.2.6. Processed in Photoshop CS6.