NGC 2392 - Eskimo nebula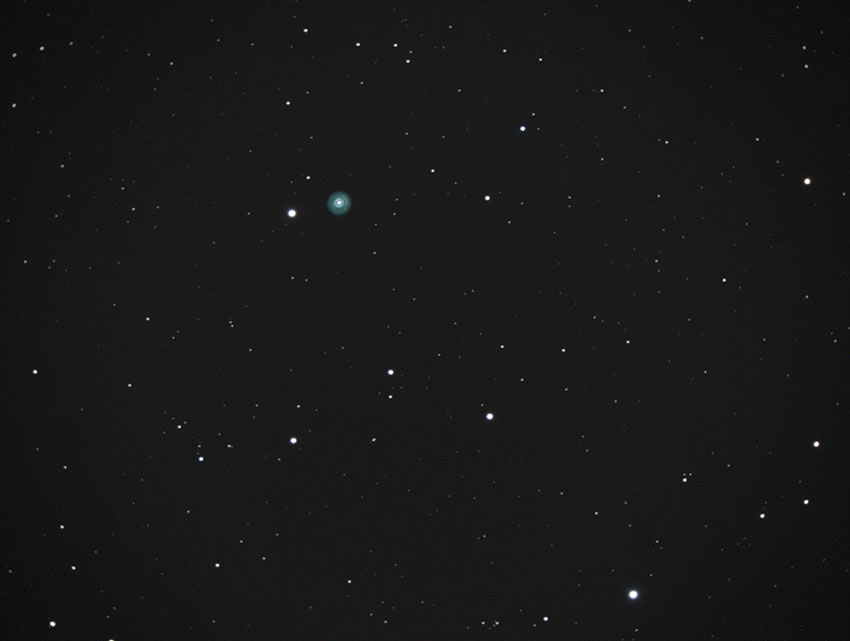 I've been experiencing some trouble with autoguiding lately using the 50mm guidescope. Everything pointed at the problem being that the focal length was too short for the LX50. I tried the RT480 as guide telescope instead, which gave me 400mm guide length instead of ~170mm. The result sure showed that it now was working much better, the stars look round. I think this object is quite nice.

Date: 2017-01-20 / 22:28:00 UTC
Location: Ekerö, Sweden
Temperature: -1 °C
Telescope: Meade LX50 10" SCT
Camera: Canon 500D
ISO: 800
Mount: Skywatcher NEQ6 Pro Synscan
Exposure time: 152 X 30 sec
Reducer/flattener: Celestron F/6.3 reducer
Other info: Autoguided with RT480 telescope and QHY5-II-M. Used PHD2 (2.2.1) guiding software.
Processing: Stacked and darks-subtracted in DeepSkyStacker. Processed in Photoshop CS6.