Mars & Venus #1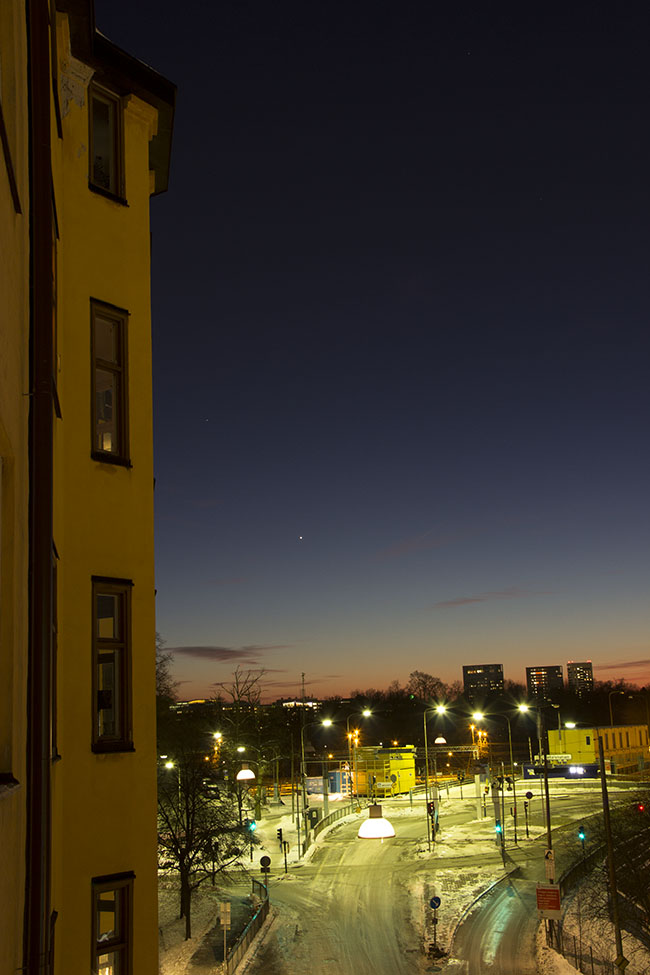 Looking out from the apartment I saw this nice pair of planets gazing in the sky; Mars & Venus. Venus is the bright one and Mars is the dimmer one. It was freezing cold outside this night so I could only have the window open for a very short time. These show how a good night can look from my living room window.

The planets are really majestic in the sky.

Date: 2015-02-06 / 16:30:00 UTC
Location: Stockholm, Sweden
Telescope: Canon EF-S 18-135mm lens
Camera: Canon 600D
ISO: 200
Mount: Manfrotto 055 tripod
Exposure time: 7 sec
Other info: Lens set at 26mm and F/10.