Cygnus area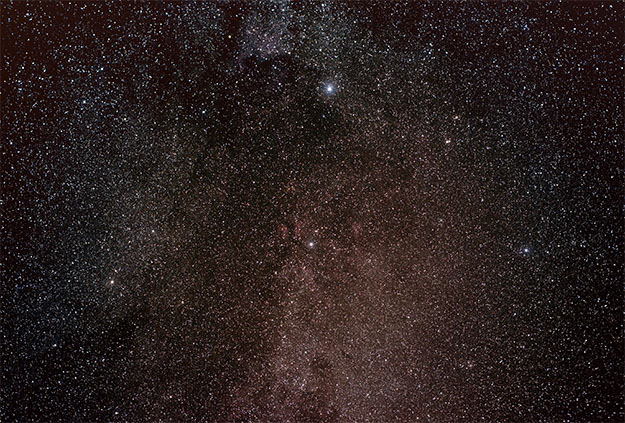 Click here for more information about this night.

Date: 2013-10-11
Location: Ekerö, Sweden
Temperature: 7 °C
Telescope: Nikkor 50mm F1.8 lens
Camera: Nikon D5100
ISO: 1600
Mount: Astrotrac mount and TW3100 wedge
Exposure time: 308 X 15 sec
Other info: Lens set at F4.
Processing: Stacked and darks-subtracted in DeepSkyStacker. Processed in Photoshop CS6.