Cassiopeia area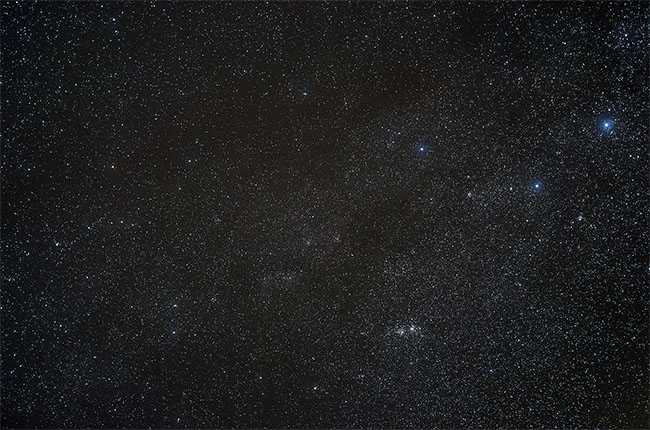 This image is so nice mostly because of the double cluster (caldwell 14) and various other star clusters are visible in the frame. Part of cassiopeia area is visible as the three bright stars. Click here for more information about this night.

Date: 2013-10-11
Location: Ekerö, Sweden
Temperature: 7 °C
Telescope: Nikkor 50mm F1.8 lens
Camera: Nikon D5100
ISO: 1600
Mount: Astrotrac mount and TW3100 wedge
Exposure time: 201 X 15 sec
Other info: Lens set at F4.
Processing: Stacked and darks-subtracted in DeepSkyStacker. Processed in Photoshop CS6.