The milky way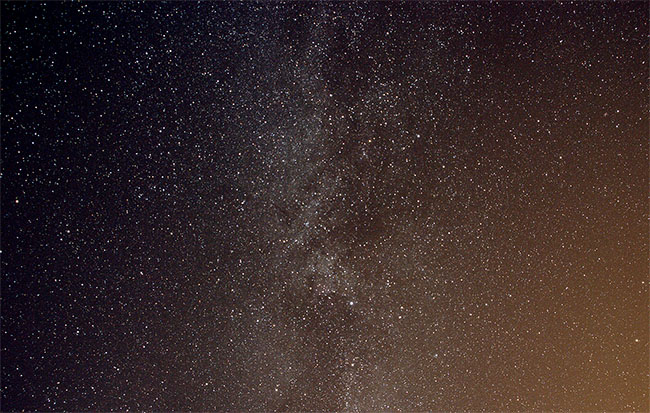 Despite the fact that Ekerö is very closely located to the city center of Stockholm we were able to discern the milky way! This is very uncommon for Ekerö and this therefore told us that this night was really clear! Click here for more information about this night.

Date: 2013-09-07
Location: Ekerö, Sweden
Temperature: 15 °C
Telescope: Nikon 18-200mm F4,5-5,6 lens
Camera: Nikon D5100
ISO: 800
Mount: Astrotrac mount and TW3100 wedge
Exposure time: 121 X 30 sec
Other info: Lens focal length set to 18mm@F7
Processing: Stacked and darks-subtracted in DeepSkyStacker. Processed in Photoshop CS6.