Jupiter/Venus/Moon#2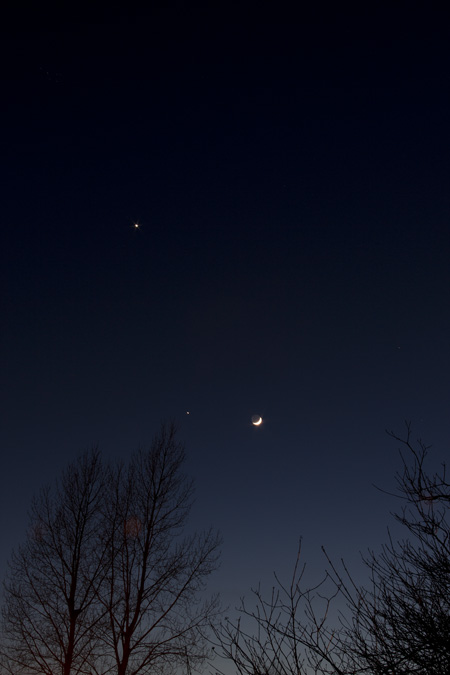 What a wonderful composition of the moon, Jupiter and Venus this night! If you enlarge the picture (by clicking at it), and look carefully at the top/left corner, you can even see the pleiades!

Date: 2012-03-25 / 20:00:00 UTC
Location: Haninge, Sweden
Temperature: 1 °C
Telescope: Canon EF-S 18-135mm lens
Camera: Canon 600D
ISO: 200
Mount: Manfrotto 055 tripod
Exposure time: 15 sec
Other info: Lens set at 35mm@f/18. Based on Jupiter och Venus 045.