Double cluster (Caldwell 14)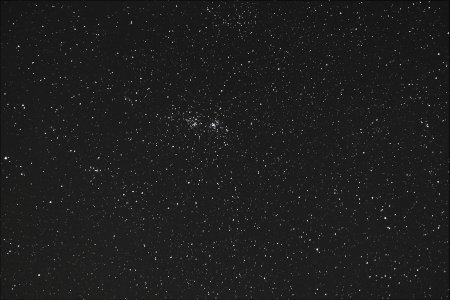 See this picture for comments about this night!

Date: 2011-12-27
Location: Ekerö, Sweden
Temperature: 4 °C
Telescope: Canon EF-S 18-135mm lens
Camera: Canon 600D
ISO: 1600
Mount: Astrotrac
Exposure time: 50 X 25 sec
Other info: Lens set to 135mm.
Processing: Darks and flat adjusted. Used BackyardEOS for acquisition.