Moon & Venus #1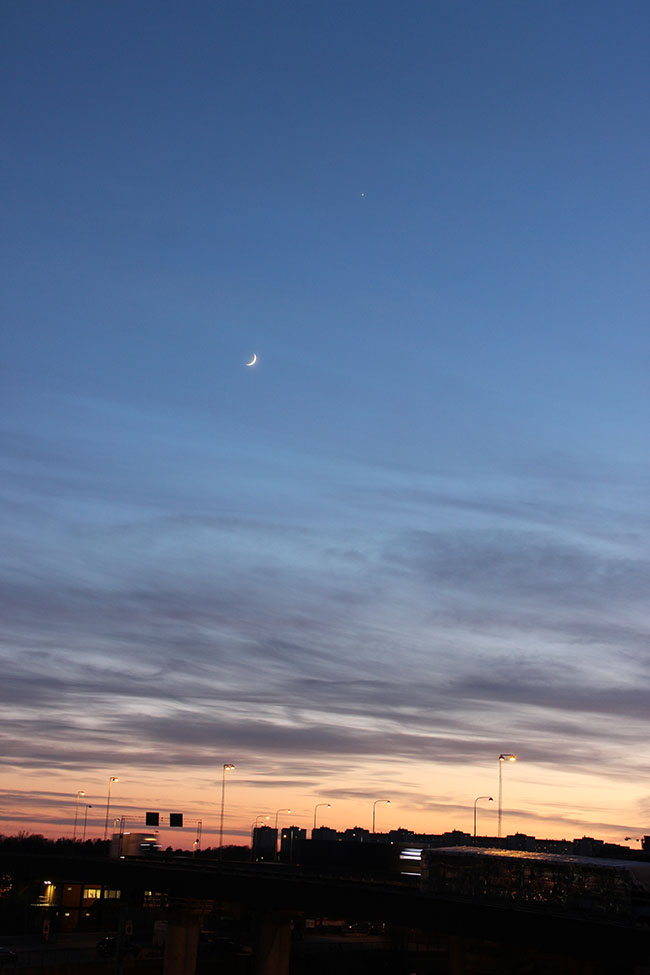 I had two clear nights in a row with the Moon and Venus making a conjunction. Together with the lights from the city, it was a pretty beautiful show. In this set of images taken during these two nights, it's possible to see the earthshine on the moon.

Date: 2015-04-21 / 18:57:00 UTC
Location: Stockholm, Sweden
Telescope: Canon EF-S 18-135mm lens
Camera: Canon 600D
ISO: 400
Mount: Manfrotto 055 tripod
Exposure time: 1/3 sec
Other info: Lens set at 33mm and F/9.